Extreme Engineering Solution (Pvt) Limited was founded in 2004 as a Telecommunication Roll-out & services sub contractor company. Since then our primary focus is to serve multinational/national operators through various services related to Telecommunication. Through our extensive task history we have developed a Proactive customer services oriented business philosophy.


Download company profile

Where EES motto is:
LIGHTING HOPES-SHAPING DREAMS
EES started its journey with the hope of being one of the fastest growing organization within the Telecommunication industry having a work force of over 600+ employees and 25+ offices nationwide making EES one of the major highlighted sub contractor in Pakistan to provide state of the art products, cutting edge technologyservices and turnkey solutions with optimized maintenance, support and after sales setup.
With our diversified portfolio and professional team, we have developed foot prints nationwide across Pakistan as well as global markets like Uzbekistan, Nepal, UAE and Saudi Arab. EES is presenting various worlds re-known OEMs giving us an edge to penetrate versatile markets segments which include:
Enterprise Market
Telecom Sector
Hospitals
Hotels
Housing Society
Oil and Gas
Utilities
Public Service Organizations and much more...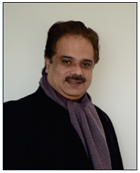 As a company, we will continue to offer unmatched values to our clients on the strength of oursound fundamentals in core businesses. We will continue on our path of pursuing growth inhigh margin growth oriented sectors, particularly in the Mechanical, Civil, Power and Telecom sectors where a supply capacity crunch is anticipated with the pressures brought on by the rise.
We have earmarked a strong focus on improving our client service and relations, as well asincreasing our investment and empowering our high margin businesses to drive sustainableand long term growth. The fundamental pillars of our success remain our skilled, experienced, talented, motivatedand dedicated workforce.




Raja Sarfraz
Chairman